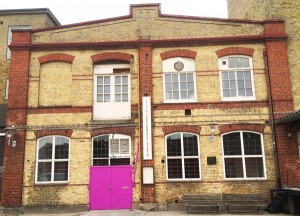 Adress:

Bragegatan 15 ,214 30 ,Malmö

Kategorier:
LILITH PERFORMANCE STUDIO
Lilith Performance Studio is a non-profit arts organization and an independent arena for visual art performance. The Studio commissions and initiates new major visual art performances by inviting visual artists from around the world, some of whom h
Each year, selected artists are given the unique opportunity to realize and present a new large-scale performance on site in the studio in Malmo, or elsewhere in the city, during a longer period of time and in close collaboration with the studio. The invited artists get a great chance to explore their own artistic expression and to work in a larger scale including all aspects in creating a new art work
Lilith Performance Studio opened in 2007 in Malmo, Sweden and has since the inception created 50 commission-solo performances, several curatorial collaborations, guest appearances and festivals. As a production space and an arena for visual art performance, the studio is the first of its kind in the world. The studio was founded and is run by the artists and artistic directors Elin Lundgren and Petter Pettersson
Kommande arrangemang

Det finns inga evenemang att visa.